Fingers on buzzers for Bamber and the Brendas
West Midlands property experts had their fingers on the buzzers when they took part in a spoof version of University Challenge – and raised an amazing £35,000 for disadvantaged children.
Rupert Young, of Nurton Developments, played the Bamber Gascoigne/Jeremy Paxman role as he gave eight teams of budding intellectuals their starters for 10 during the quiz at the hilarious Brenda Awards 2016.
The annual tongue-in-cheek awards event, staged at the Burlington Hotel in Birmingham, sees the commercial property sector raise funds for the Property For Kids charity.
This year's 'Brendaversity Challenged' event, attended by 370 influential property professionals, was hosted by Jilly Cosgrove, of Barques Design and PR, Lucy Hansell, of Estilo Interiors, Simon Marks, of Arcadis, and Ed Gamble, of CBRE.
They presented a range of awards – a collection of scholarly garden gnomes – to eight team members whose answers ranged from the sublime to the downright ridiculous.
Jilly, who is also chairman of Property for Kids, said this year's chosen charity is Sunfield – which provides a range of services for children and young people aged six to 19 with complex learning needs including those with profound autism and challenging behavior. A donation of £15,500 will enable the charity to create an outdoor area with exercise equipment to help improve fitness and meet their sensory profiles.
"We shall also be making some special donations in memory of some seriously missed property professionals who have passed away since last year's Brendas and who would normally be spending the afternoon with us today: David Bucknall, Colin Callaghan, Richard Lawrence and Andy Wolford – their families have chosen charities that these gentlemen would have liked to support namely the Children's Hospital, Dream Maker's Children and The David Bucknall Scholarship," said Jilly.
Last year the event raised over £33,000 distributed to various causes including the Young Carers programme at Birmingham Hippodrome, the purchase of a rugby wheelchair for Queen Alexandra College, and the fitting out of a boat deck for Sherbourne Sea Cadets. Zara Turton, a young girl with Downs Syndrome, was also given support to fulfill her ambition to take part in the World Rhythmic Gymnastics championship.
Jilly added: "It was clear for all to see that the West Midlands commercial property sector has some intellectual giants, and some pygmies too. All those that took part rose to the challenge, though, and came up with some very clever answers to the questions posed by Rupert 'Bamber' Young.
"I'd like to thank everyone for their support – their generosity each year is truly inspiring. Once again our friends involved in commercial property across the Birmingham area have been fantastic in raising a record-breaking £35,000 for our charity."
Awards, included categories such as 'The Lights Are on', 'The Weakest Link', and 'Didn't I Do Well', were sponsored by Shoosmiths, Claremont, Bilfinger GVA, Bennimans, Overbury, Colliers, Speller Metcalfe and Nurton Developments.
Auction prizes included a nebuchadnezzar of Champagne, an apartment holiday in Antibes, Wimbledon debenture tickets, and tickets for other sports events including England versus Fiji at twickenham and England versus Portugal at Wembley. Those showing their support by donating raffle prizes and auction lots included Mountpark, Stoford, McClaren, Knight Frank, Formal Holdings, Matrix Medical, St Francis Group, John Nolan, Birmingham Hippodrome, Metro Bar, Colmore Insurance, Savills, Bar Opus, Goodman, Maximus, Montel, the Burlington Hotel, Joe Delucci's and Fortius. A&H Construction, Pertemps, and Seven Capital also made cash donations.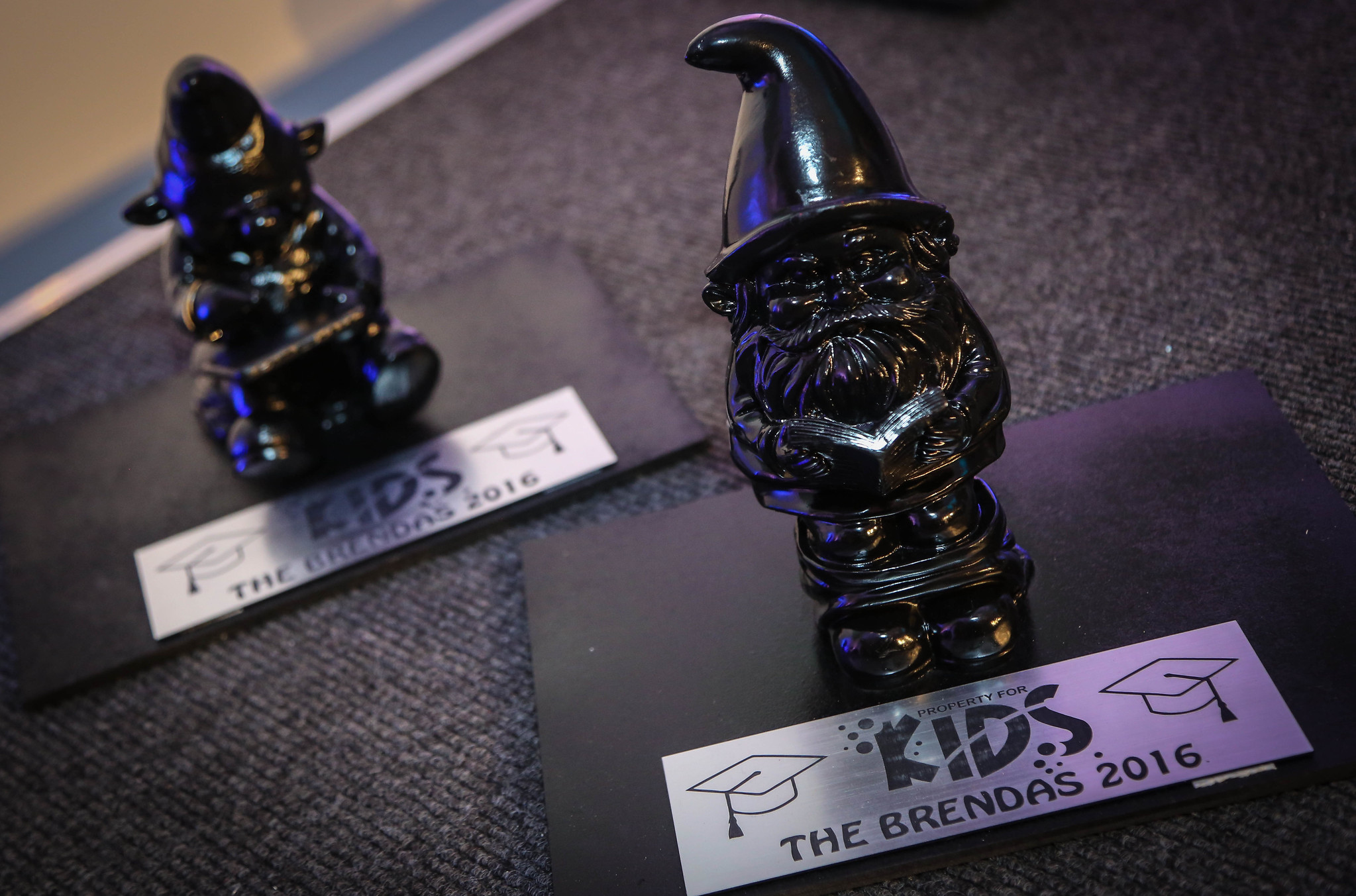 Join one of our events
Sign up and make a difference